Welcome to Preddict.ai Ltd.
We are pleased to partner with you in achieving better recovery for your patients.
We would like to give you a short explanation on the registration process:
After registering, you will get an email with relevant documentation and further instructions.
On the next stage, you will be asked to supply the details of the practitioners so that we can be in contact with them. The practitioners will get identification numbers for their patients. Each patient will be identified by this code generated by our system.
Once a month the practitioners will be required to send us the results of a few blood tests. They must also ensure that patients take several cognitive tests via computer.
Once the data is received by Preddict.ai, our recommendations will be sent to the practitioners within a short time.
The duration of treatment is between one to three months.
Sincerely,
Preddict.ai Team
Registration Details
Please fill in the details
Please fill in the details
Please fill in the details
Please fill in the details
Please fill in the details
Send Request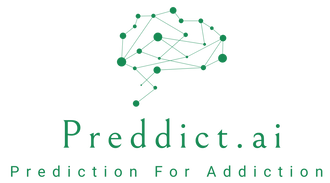 Log In